Fair Management
Board of management in Danish.Care is represented  in the fair advisory board by:
Chairmann
Claus Lund Albertsen
+45 8788 8777
cal@pressalit.com
Sales Manager in Pressalit Care
Claus is working on the board with the planning and implementation of Health & Rehab Scandinavia. He is a member of the steering committee of Health & Rehab Scandinavia. I help ensure that the fair is constantly evolving for the benefit of its members.
Pressalit Care develops, produces and markets technical aids for people with reduced functional capacity and today sells their solutions to bath and kitchen worldwide. Has more than 15 years of experience in sales of care products and has developed a wide network of contacts to the private as well as the public sector.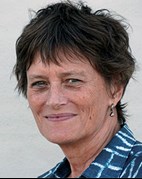 Pia Christiansen
+45 8619 4103
pc@protac.dk
CEO and owner of Protac A/S
Pia is a member of the steering committee of Health & Rehab Scandinavia. Interest also includes exports and trade fairs abroad.
As a member of the Board, I wish to contribute with my professional angle as an occupational therapist and as a business developer.
Protac A/S develops, manufactures and sells sensory aids with balls in.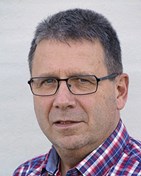 Jan Sahlertz
+45 4019 1985
jsa@vela.dk
Area Sales & Product Manager VELA A/S
Jan is primarily engaged in sales and marketing and both Vela and Meyland-Smith are manufacturers of specialty aids with a large export. Jan's focus on the board is on the issues that primarily affect smaller companies in the international markets. In addition, Jan is a member of the trade fair group behind Health & Rehab Scandinavia.

Jan was previously co-owner of Meyland-Smith A/S from 2011 to 31.03. 2020 and has previously worked in other industries; food and service to international organizations in conflict areas.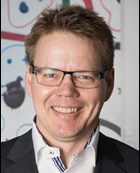 Henrik Haugaard
+45 9686 3020
hh@liftup.dk
Co-owner and sales manager at Liftup A/S
In Danish.Care, Henrik will focus on export and innovation and passionate about open cooperation across members and industry areas.
Henrik is responsible for sales and marketing at Liftup A/S and CEO of the subsidiary Liftup GmbH. Liftup A/S develops, produces and markets welfare technology solutions with a strong focus on innovation and design - for the benefit of everyone. Liftup is a growth company with a large export share and exports today to more than 40 countries. Liftup has developed an inventive platform where people with exciting issues or good ideas are invited inside for a discussion of a possible collaboration.


The secretariat in Danish.Care is represented in the Fair Management with
Morten Rasmussen, director
Helle Pedersen, project manager
Mette Prip Lundegaard, project assistant